Project Management and IT
Project Management and IT
This programme will give you the skills to implement the most effective project management approaches – covering everything from conventional to agile and hybrid methods. You will become familiar with typical challenges associated with projects and learn how to work productively as part of a project team. Cybersecurity, mobile app development, big data, data mining and machine learning are key topics in IT. The curriculum encompasses identifying and protecting against security threats; future IT trends, the opportunities they present, and assessing and integrating them into your company and operations; a broad range of business topics; as well as academic approaches and structured problem solving.

The programme includes lessons in English as a foreign language, and English is also the working language for specific key topics.
Wissen I Zukunft I Karriere - Studiengangsleiterin Ina Pircher über den Studiengang Projektmanagement & IT:
Programme contents Project Management & IT
Fundamentals of project management, and project work
Agile project management
Virtual and international projects, stakeholder management, change projects, and risk and claim management
Programming, object-oriented programming (OOP) and databases
Cybersecurity, mobile app development, big data, data mining and machine learning
Berufsfelder
| | | |
| --- | --- | --- |
| ProjektleiterIn / IT ProjektleiterIn | TesterIn | InformationsmanagerIn |
| ProjektcontrollerIn | | |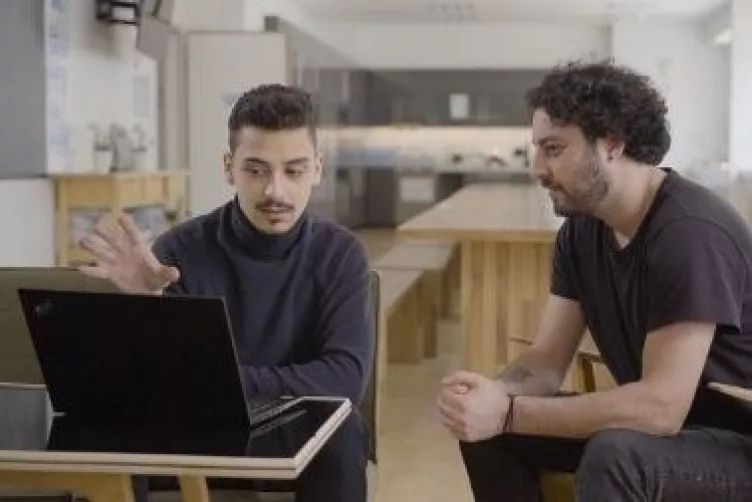 Get to know our degree programme! (german)
ECTS and course information
Richard Elsner, coordinator bachelor project management and it
Contact
Richard Elsner, BA
Program coordination
Phone: +43 1 720 12 86-51
Studierendenprojekte für Unternehmen
Activities of the degree programme
PM Symposium 2021: Projektturbulenzen voraus! Auf den Wellen der Unsicherheit surfen
Diskutieren Sie Ihre Fragen mit ExpertInnen aus Wissenschaft und Praxis in den Workshops und Vorträgen, sowie mit unserem hochkarätig besetzten virtuellen Podium.
Der Tagungsbeitrag beträgt 90 Euro (USt. frei) pro TeilnehmerIn. My decision to study Project Management and IT was largely due to a personal interest in the topics. The combination of these two - now ubiquitous - topics seemed particularly attractive to me with a view to my future career. In view of the ongoing digitalisation of the economy and society, this course of studies also represents an excellent investment in my own skills from my point of view.