decorative image
University of Economics, Management and Finance
University of Economics, Management and Finance
Master European Economic Policy
You want to study in two European metropolises? You will receive the degree of both universities and get to know national and international players.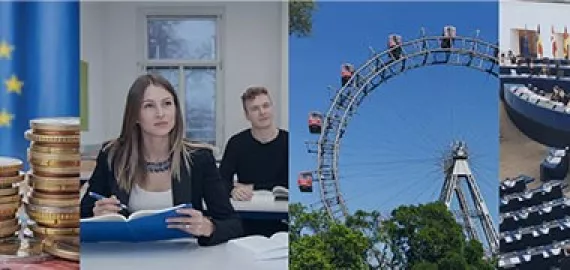 Coins, student, Vienna Ferris Wheel and EU Parliament
Juggle work and studies? This is how you can do it!
Studying while working is possible at universities of applied sciences thanks to the career-enabling study program. So you can combine work and study, and continue to practice their profession.
3 people and a laptop
Offers for schools, students and educational advisors
Find out about the possibilities from school presentations to taster apprenticeships. Feel free to contact us!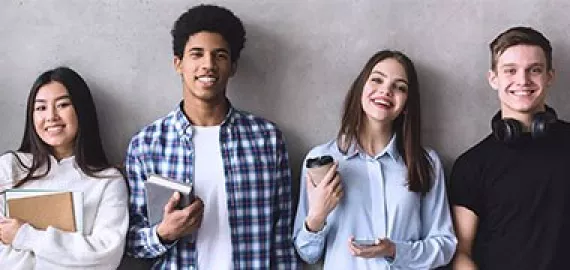 Students standing with books and laptop
Facts & Numbers
29
Degree Programmes & Executive Education
305
Unternehmenspartner:innen