Latest Covid-19 information
Covid-19 Measures for students
The Corona traffic light status of the UAS of BFI Vienna is on Yellow. Therefore, the following stricter measures and restrictions will apply until further notice: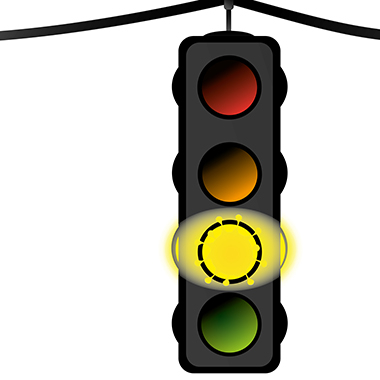 REINFORCED COVID-19 MEASURES
3G RULE AT UAS BFI VIENNA SITES
The 3G rule will apply at all UAS BFI Vienna locations. This means that you must be able to provide proof of your current status (tested, vaccinated or recovered) if you wish to enter a UAS BFI Vienna site and/or participate in in-person lectures or examinations. The university's lecturers have been instructed to check and record students' proof of status when completing the attendance list. Students who cannot provide proof of status will not be allowed to attend classes and must leave the site immediately. This will be treated as a breach of the house rules.
PROOF OF 3G STATUS

The following can be used as proof that you are not contagious:
1. PCR test no older than 48 hours
2. Antigen test no older than 24 hours
3. Individuals who have recovered from a coronavirus infection are not obliged to take a test for 180 days from the date on which they were certified as recovered. An official confirmation of completed quarantine or a doctor's certificate will be accepted as proof of a past infection. Proof of the presence of Covid-19-neutralising antibodies is valid for 90 days from the test date.
4. The following rules currently apply to individuals who have been vaccinated with an EMA-approved vaccine: the second dose is accepted as proof of 3G status for a maximum of 360 days from the date on which the dose was administered. Regarding vaccines for which only one dose is administered (e.g. Johnson & Johnson), proof of vaccination is valid from the 22nd day following vaccination and for 270 days from the vaccination date. For individuals who have recovered from Covid-19 and who have only received the first vaccination, proof of vaccination is valid for 360 days from the date on which the first dose was administered. The third vaccination (or the second vaccination for single vaccines and those who have recovered) is valid for 360 days. There must be at least 14 days between the first and second vaccination and at least 120 days between the second and third vaccination.
COMPULSORY MASK WEARING
Please remember that you must wear a face mask in all public areas outside the classrooms and lecture theatres at UAS BFI Vienna sites.
COURSES AND EXAMS
Teaching in the winter semester 2021/22 has been planned in such a way that the individual requirements and framework conditions of a course can be taken into account and at the same time the greatest possible security against Covid 19 infection can be guaranteed. This means that both on-site and online as well as hybrid units will take place. For details on the individual courses, please refer to your respective timetable. As usual, the coordinators of the degree programmes are available to answer any questions you may have.
LIBRARY
The 3G rule also applies to the library. Visit the library website for further information and details of opening hours: https://www.fh-vie.ac.at/en/pages/library
These rules for hygiene and conduct apply subject to future amendments by official requirements or by order of university management.
TESTING AND VACCINATION POINTS CLOSE TO UAS BFI VIENNA SITES
Campus Wohlmutstrasse:
Rotunden Pharmacy
Ausstellungstrasse 53
1020 Vienna
Tests are available from Monday to Sunday between 8am and 6pm.
Test box at the Riesenradplatz, 1020 Vienna and at Wurstelplatz, 1020 Wien
Tests are available from Monday to Sunday between 9:30am and 8pm.
Impfbox Riesenradplatz, 1020 Wien
Daily between 10am and 3pm and 4pm and 9pm.
Details of the vaccination programme and additional information are available here.
Campus MQM:
Paulus Pharmacy

Landstrasser Hauptstrasse 171 (corner Schlachthausgasse)
1030 Vienna
Tests are available from Monday to Friday between 8am and 6pm, Saturdays 8am and 12 noon.

Corona traffic light status for the University of Applied Sciences BFI Vienna
*UAS BFI Vienna reserves the right to decide on measures that deviate from this general overview if they are necessary due to official requirements or for other important reasons. Any deviations will be communicated via the Covid-19 info page.