Bridging courses for master programmes
Bridging courses for master programmes
Only applicants of the UAS BFI Vienna can participate in the bridging courses and complete a maximum of three courses.
Application deadline for the courses is June 6, 2024, 9:00 am. Deviating deadlines are marked in the application form. You will receive the application form from the ECTS examiners as part of the processing of your application.

Course times are usually Mon-Thu from 18:00, Fri, 16:20 or Sat 08:50.
Registered participants will be informed in time about dates and formats. The course dates can be found here.

Please visit our FAQ page for answers to the most frequently asked questions or contact us at brueckenkurse@fh-vie.ac.at.
Fulfilment of the admission requirements for a Master's degree programme guarantees a uniform level of competence for students in the core subjects. This ensures a high level of expertise and a successful degree programme. For admission to Master's degree programmes, knowledge must therefore be proven in the form of ECTS credits.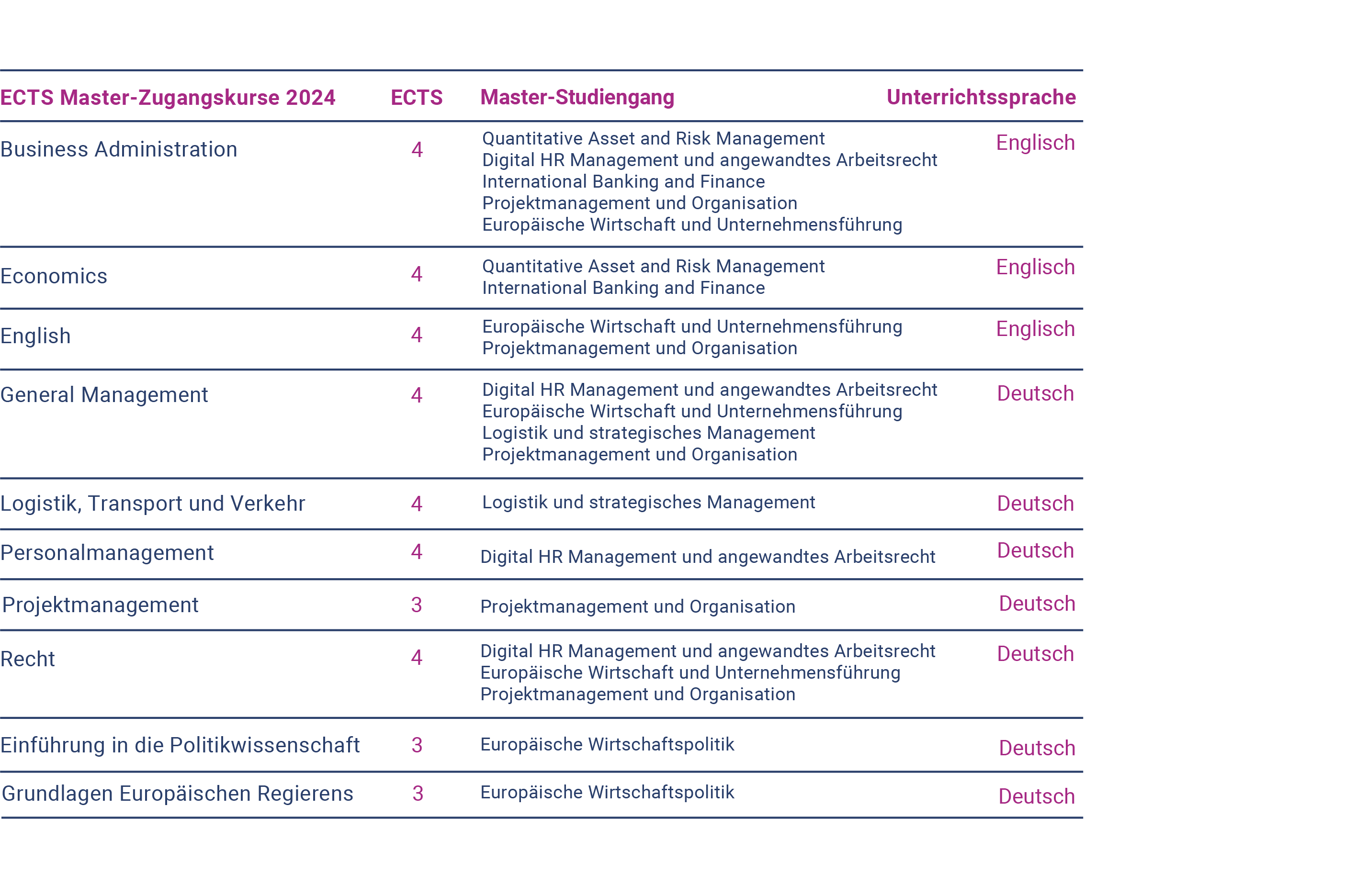 The course programme is subject to change.
* Attendance of the ECTS Master access courses is free of charge. A fee of 50 Eur is charged for the course "Project Management".