Bridging courses for master programmes
FH@Home - we are currently working and teaching in virtual space!
All bridging courses will be taking place. Due to current developments, the ECTS Master access courses will be offered online.
Registration deadline is May 21st 2021.

Course times are usually Mon-Thu from 18:00, Fri, 16:20 or Sat 08:50.
Registered participants will be informed in time about dates and formats. Course dates 2021 can be found here.
If you have any questions, please contact brueckenkurse@fh-vie.ac.at
Bridging courses for master programmes
The admission requirements for master programmes ensure that all students have reached a minimum level of proficiency in the core subjects. This also means that courses can be taught at a high level, resulting in successful degree programmes. To be admitted to a master programme, you must provide proof of knowledge in the form of ECTS credits.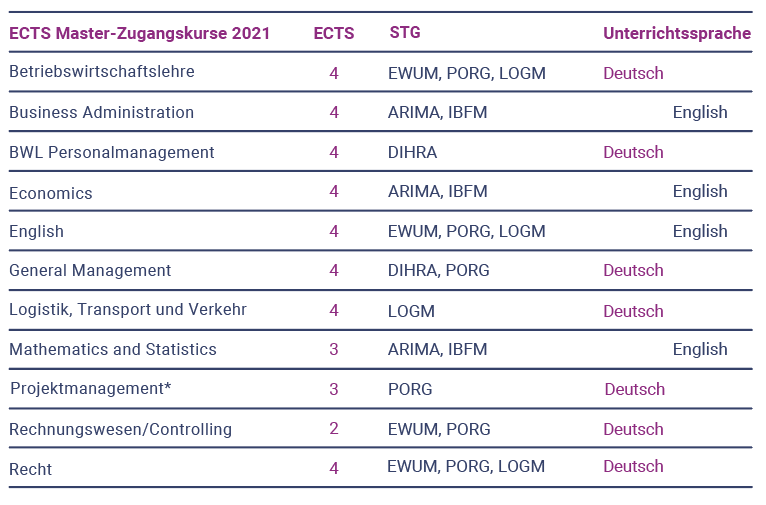 The course programme is subject to change.
* Attendance of the ECTS Master access courses is free of charge. A fee of 50 Eur is charged for the course "Project Management".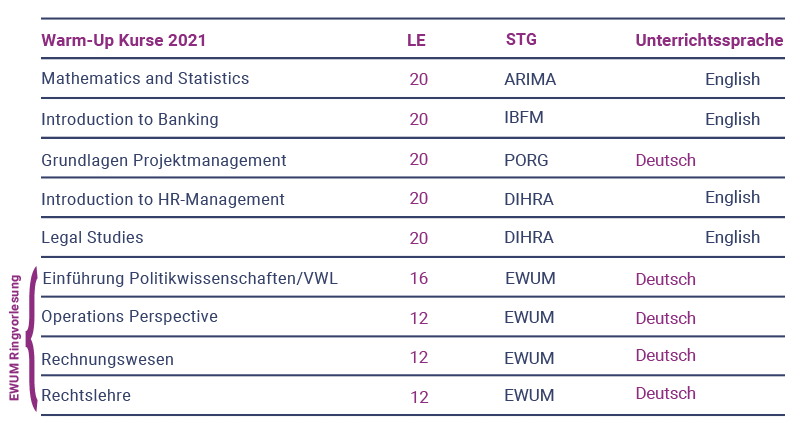 The ECTS Master's access courses take place between May and July in the evening or on Saturdays. Application deadline for participation is 21.5.2021.

The Warm-Up courses take place from Aug-Nov 2021 and are open to first-semester students.

Answers to frequently asked questions can be found at
FAQs Bridge Courses
Contact brueckenkurse@fh-vie.ac.atif you have any questions.
The ECTS Bridging Courses project is funded by Municipal Department 23 (MA23) of the City of Vienna.