International Banking and Finance
International Banking and Finance
At the core of this internationally oriented English language based master degree programme "International Banking and Finance" is the acquisition of practically relevant management skills, tailored to the needs of the international banking and finance industry. Speakers who are drawn from leading international banking and financial institutions and the highly qualified lecturers of the UAS pass on their expert knowledge to the students and encourage in-depth discussions. The international nature of the master degree and the resulting professional exchange are the foundations of an academic education of highly qualified internationally oriented graduates.

Gain international experiences
Students have various possibilities to go abroad and spend time at one of our partner universities.
International student virtual Q&A sessions
Your opportunity to ask questions around visa, housing, and living in Vienna.
No registration necessary - just click on the links below and join directly. We look forward to seeing you!
Currently, there are no online info sessions scheduled.

Qualifications
The graduates are able to
Apply methods and ideas in customer and product management, treasury, cost accounting, controlling, liquidity and risk management at master's level
Analyse the connections and effects of central banking processes, plan measures to steer these processes, and implement them in an international environment
Identify and analyse key topics of bank management in order to infer context-specific recommendations and measures
Realise ideas and methods of modern management theories (Corporate Social Responsibility, Systemic Organisation Development, Collaboration, Change and Innovation Management) and apply them appropriately
Collaborate in implementation and research projects in banking and finance
Career opportunities
Asset Manager
Relationship Manager
Bank Auditor
Finance Analyst
Treasury Manager
You can find more information in the current brochure of the degree programme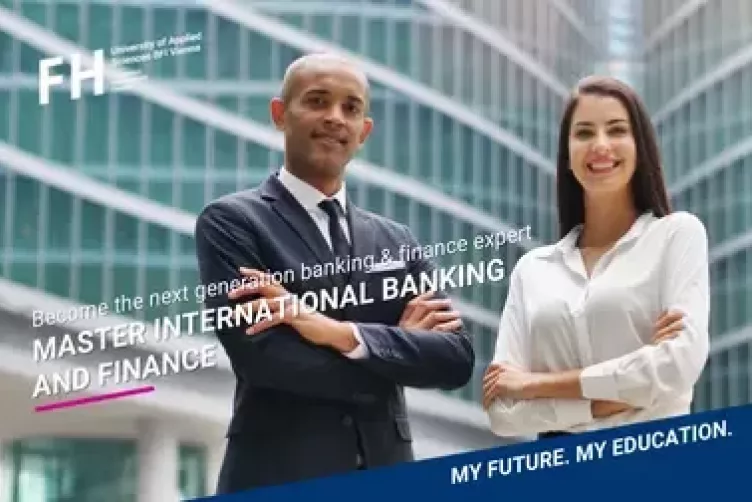 Become the next generation banking and finance expert!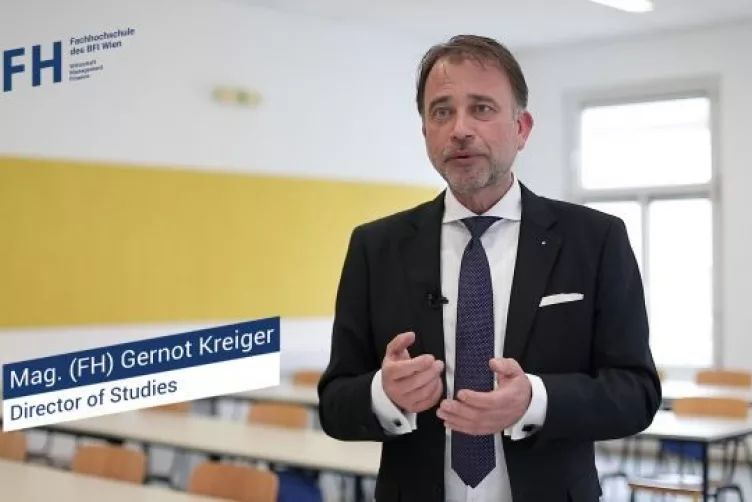 Degree programme director Gernot Kreiger
about the study programme
ECTS and course information "Living in a beautiful city, acquiring skills relevant to professional practice, analysing real company cases in real time, with experts as speakers - a truly great experience. Invaluable unique insights and perspectives can also be expected from the multifaceted international student group. This Master's program has best combined my professional experience in Canada with my education, giving me a professional competitive edge!"

Mandy Sandhu, MA, Alumna