European Economy and Business Management
European Economy and Business Management
Our European Economy and Business Management programme is THE degree for a broad-based training in business administration. You will gain an overview of internal company processes on a programme which takes an international perspective and covers everything from accounting and legal frameworks to advanced topics such as setting up a company, choosing a business location, and export management.

Are you interested in taking a business degree? Do you want to learn languages? Would you like to work in an international environment? Do you see management tasks as an exciting challenge?
Focus areas
This degree will prepare you for assuming a wide range of responsibilities in the ever-changing world of business.
The environment in which companies operate is a crucial factor. That's why the programme adopts an interdisciplinary perspective on the political and economic frameworks and developments in the European Union.
Gain international experiences
Students have various possibilities to go abroad and spend a time at one of our partner universities.
Qualifications
Graduates are able to
Analyse and implement international business opportunities.

Understand the interdisciplinary environment of international developments and implement measures to promote the sustainable development of a company.

Develop new or modified business models and assist in their implementation.

Communicate business field decisions to national and international stakeholders.

Build international relationships and networks.

Plan and execute international business transactions.
Career opportunities
Management consultancy
(International) tax and accounting firms
Controlling and finance
Start-ups and company formation
Export management
National, European, and international interest groups
Public sector
EU institutions, international think tanks
Important dates for elective language level test for advanced persons and language information session for beginners in the language chosen (French, Russian, Spain)
For all aplicants who we can offer a study place till mid of June: June 30th 2022 | 6pm
For all applicants whom we can offer a study place till end of August:
September 1st 2022 | 6pm
You can find more information in the current brochure of the degree programme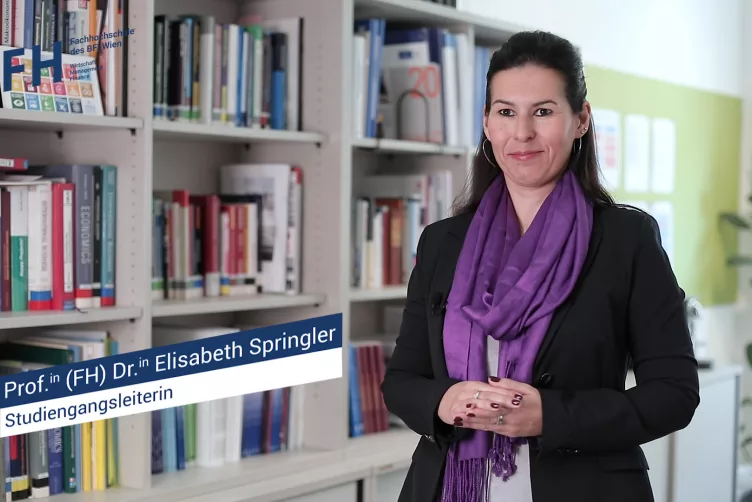 Elisabeth Springler about the study programme
Elisabeth Springler introduces her degree programme and answers the following questions:
1. What makes your programme special?
2. Which possibilities do I have after finishing the programme?
3. What are the admission requirements?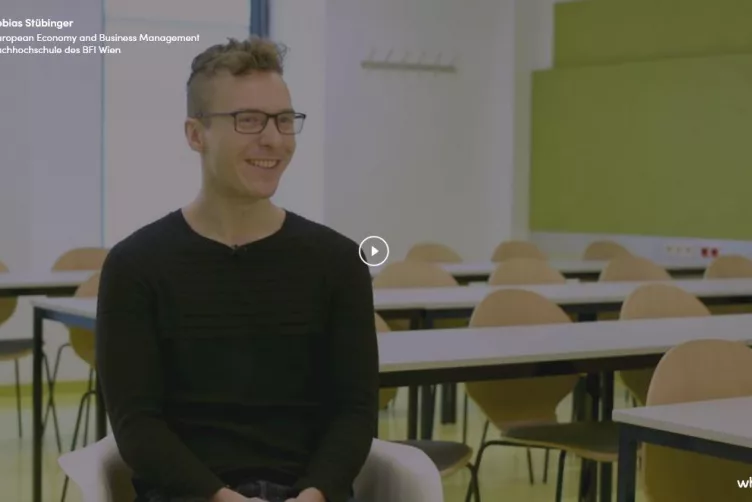 Student Tobias Stübinger Interview by Whatchado
"I would say the program is perfect for people, who want to go international one day" says Tobias Stübinger who studies European Economy & Business Management at the UAS BFI Vienna.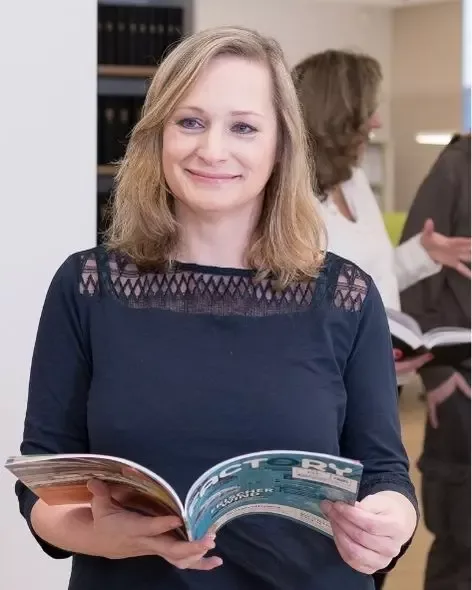 Marion Haberfellner
Coordination of the study programme
+43 1 720 12 86-937
ECTS and course information