Temporary free access during the COVID-19 crisis
Current Trial Access
ProQuest ABI/Inform (until June 19, 2020)
Information on how to access the database during the trial period can be found under Library in Moodle.
Academic Complete Collection (until July 1, 2020)
Attention! To restrict your search to the ca. 183,000 books in this collection, use the checkbox "Owned and subscribed to by my library" in the search results.
More information can be found under Library in Moodle.
Databases
Access from all UAS-PCs and via WI-FI on campus. Off-campus access via VPN for staff and all active students. For information on how to access WI-FI and use VPN see the IT-Documentation Moodle.
Interdisciplinary Databases
* Temporary remote access: Log in with your UAS BFI Vienna user credentials after connecting with VPN.
Additionally, Linde has temporarily removed its limit on how many documents may be accessed remotely each month.
Additionally, DBIS provides a directory of free online databases. The interface is German-only but there is a siginificant number of English-language databases listed as well.
E-Books
You can search for e-books in our online catalogue. To access full-text versions of e-books, click on the link to the respective platform in the details tab.
See Moodle for information about the use of e-books provided via the ProQuest Ebook Central platform.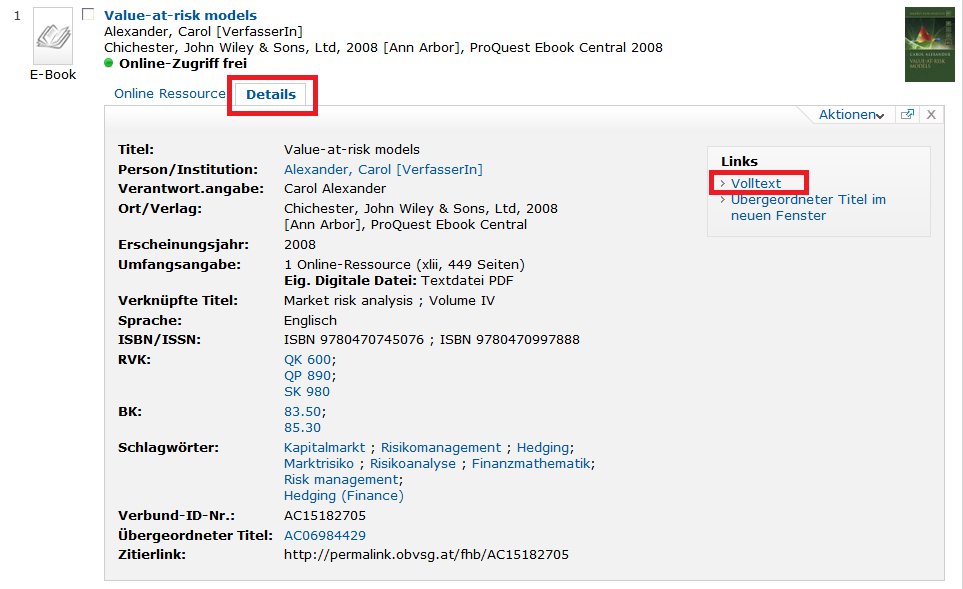 E-Journals
The e-journals available to UAS BFI Vienna students and other members of the university can be searched using the Electronic Journals Library (EZB).
You can access e-journals on your smartphone using the QR codes provided in the library's reading room (on the journal shelving).