Warm Up Courses
Warm up courses are a voluntary offer for first semester master students who have knowledge gaps and want to brush up their know-how.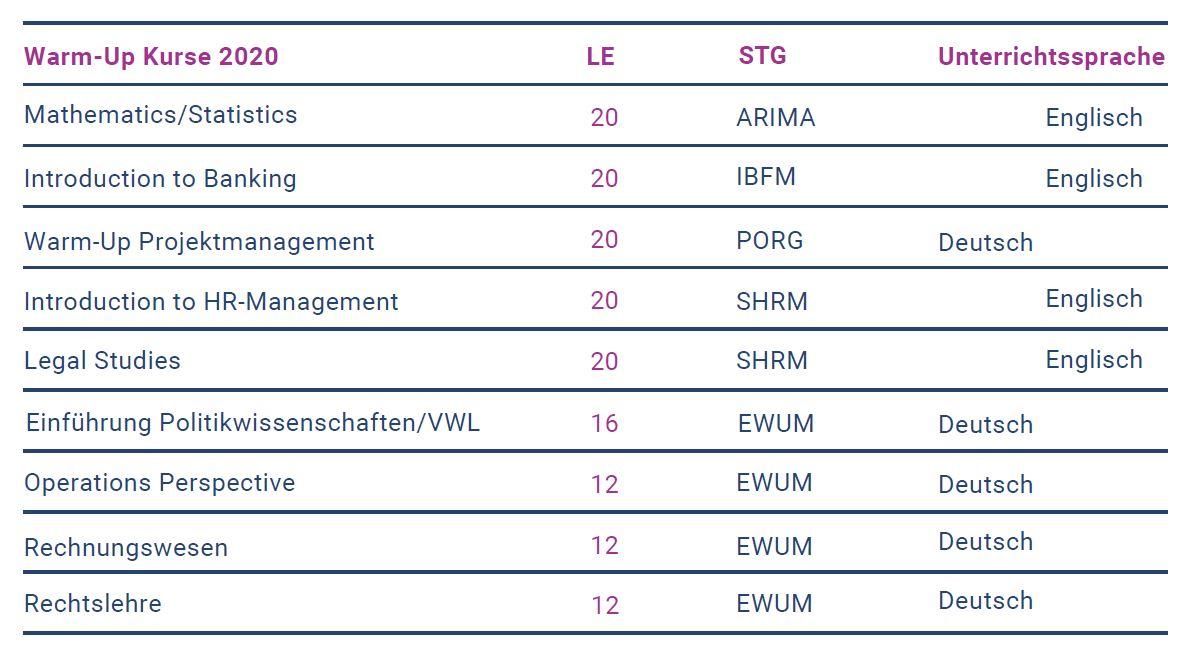 Warm up courses are block courses. They take place between August and October.
Contact brueckenkurse@fh-vie.ac.at if you have any questions.
The ECTS warm-up courses project is funded by Municipal Department 23 (MA23) of the City of Vienna.